Choker Chain Collars
This choker chain is used for training your dog. Not recommended as an everyday collar and should be used under supervision to avoid the chance of choking or strangulation. Best used during training sessions only.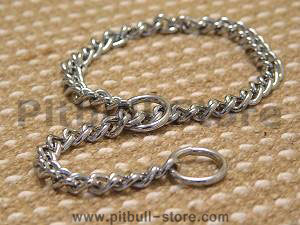 A properly fitted choke chain is extremely important in training your dog. Measure your dog's neck and add 5 centimetres (2 inches) to this measurement. This is the length of the chain you will need for your dog. A snug fit over the head is OK, because most K-9 breeds have a head larger than the neck.
Would like to know more and also get special deals and discount?
Subscribe to our newsletter and get best info and best prices around
---